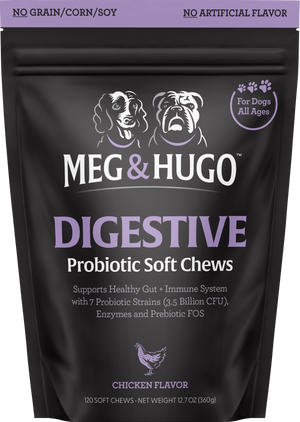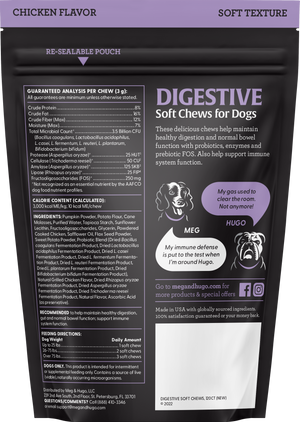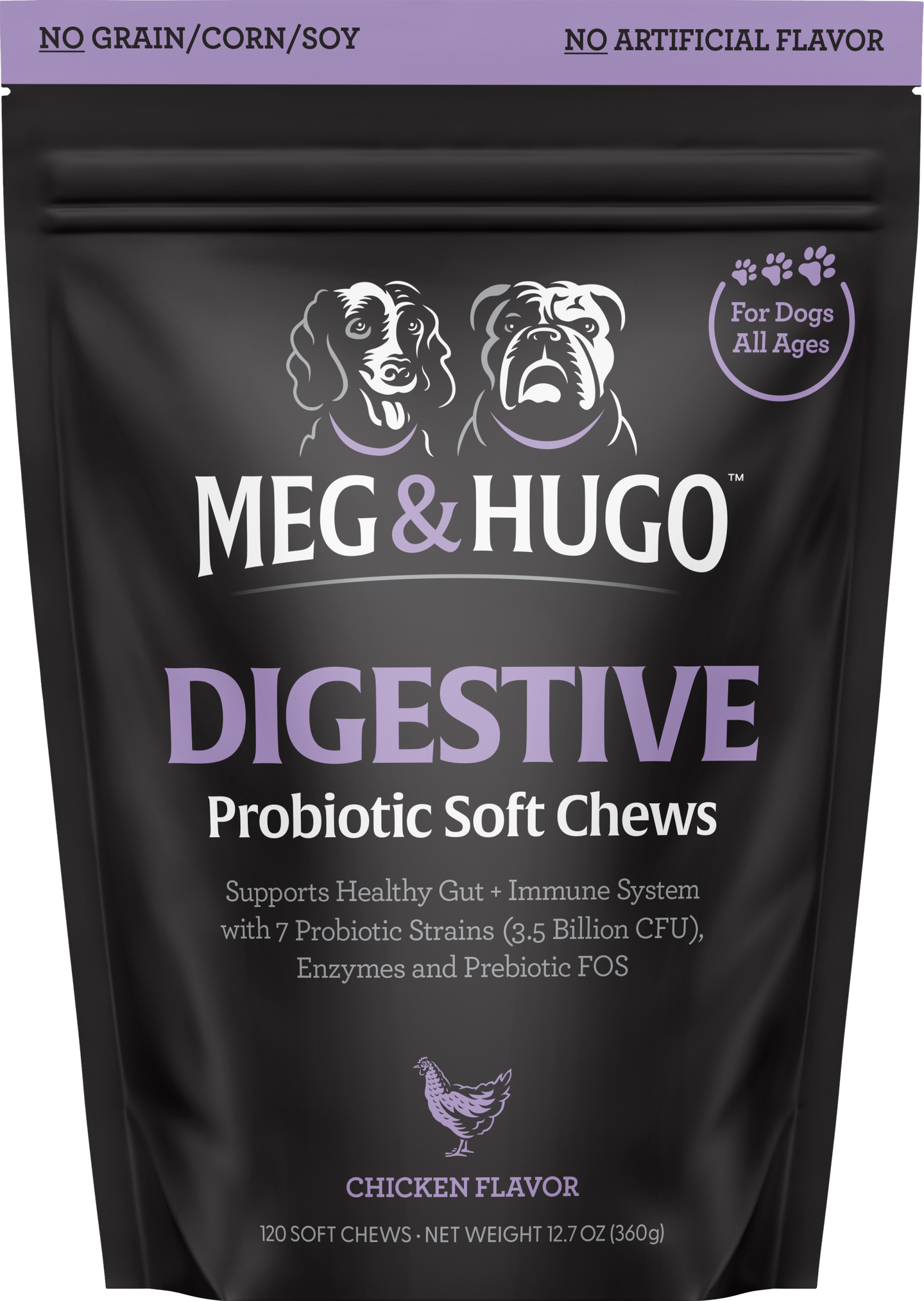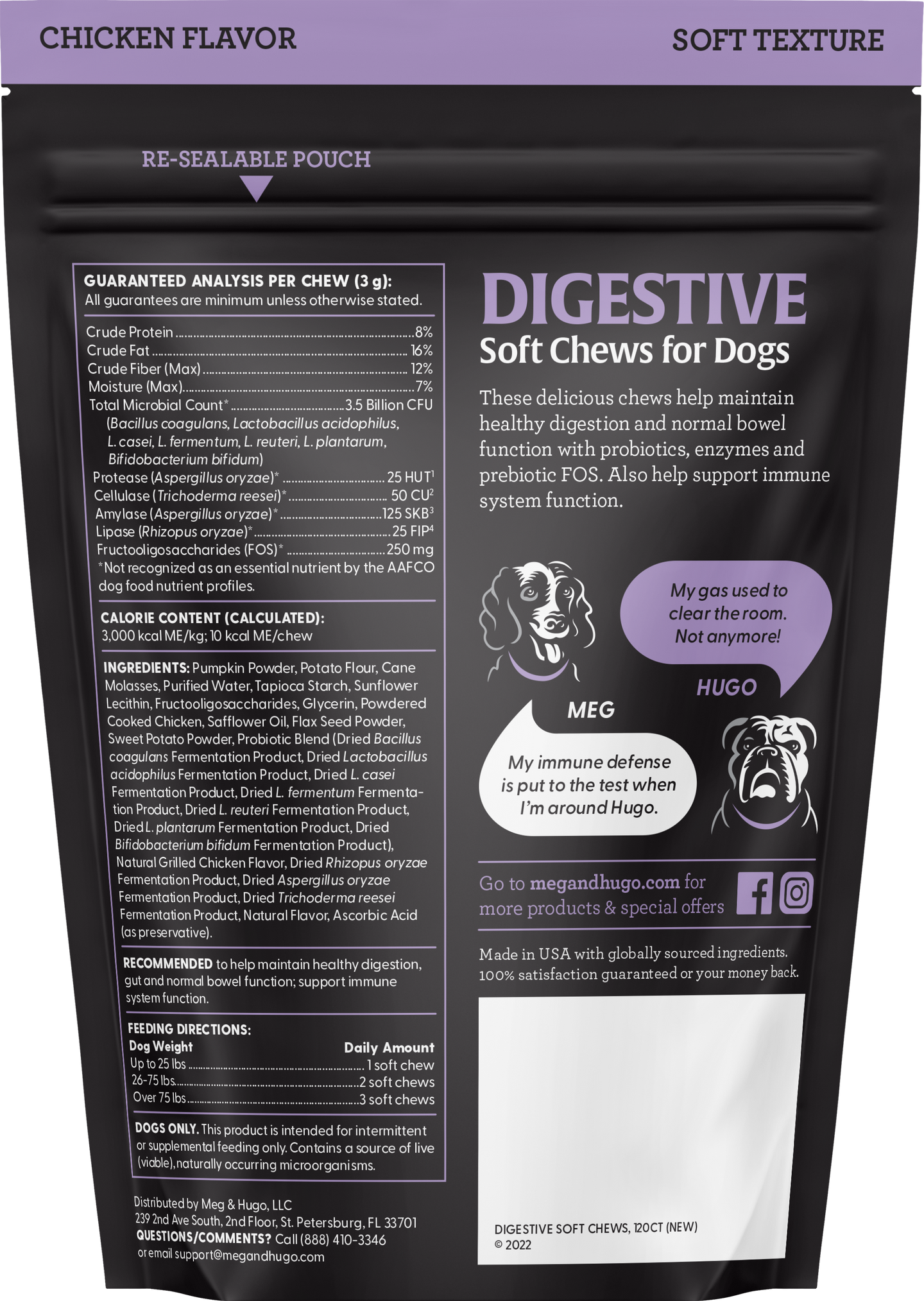 Digestive Probiotic Soft Chews
Each bag of Meg & Hugo Digestive Probiotic Soft Chews has 120 delicious, chicken-flavored soft chews made with the best quality ingredients. These chews help maintain healthy digestion and normal bowel function with probiotics, enzymes and prebiotic FOS. Also help support immune system function. 
Pumpkin Powder, Potato Flour, Cane Molasses, Purified Water, Tapioca Starch, Sunflower Lecithin, Fructooligosaccharides, Glycerin, Powdered Cooked Chicken, Safflower Oil, Flax Seed Powder, Sweet Potato Powder, Probiotic Blend, Natural Grilled Chicken Flavor, Dried Rhizopus Oryzae Fermentation Product, Dried Aspergillus Oryzae Fermentation Product, DriecTichoderma Reesei Fermentation Product, Natural Flavor, Ascorbic Acid.
Meg & Hugo Seasonal Allergy Colostrum Chews are created by dog owners with premium ingredients, whether they're still in their puppy years or if they're a senior dog.
Give your dog a chew any time of day, with or without a meal. Up to 25 lbs = 1 Soft Chew Daily 26-75 lbs = 2 Soft Chews Daily Over 75 lbs = 3 Soft Chews Daily
Free shipping on orders over $35.
Meg & Hugo Digestive Probiotic Soft Chews
Potent formula to pack a punch
Higher potency of active ingredients than the leading brands
So delicious your dog will enjoy it time and time again