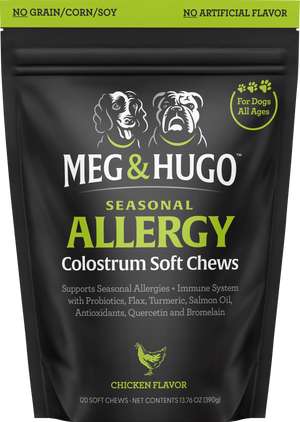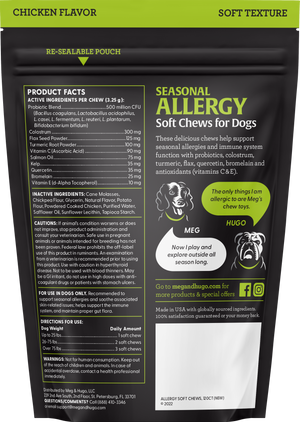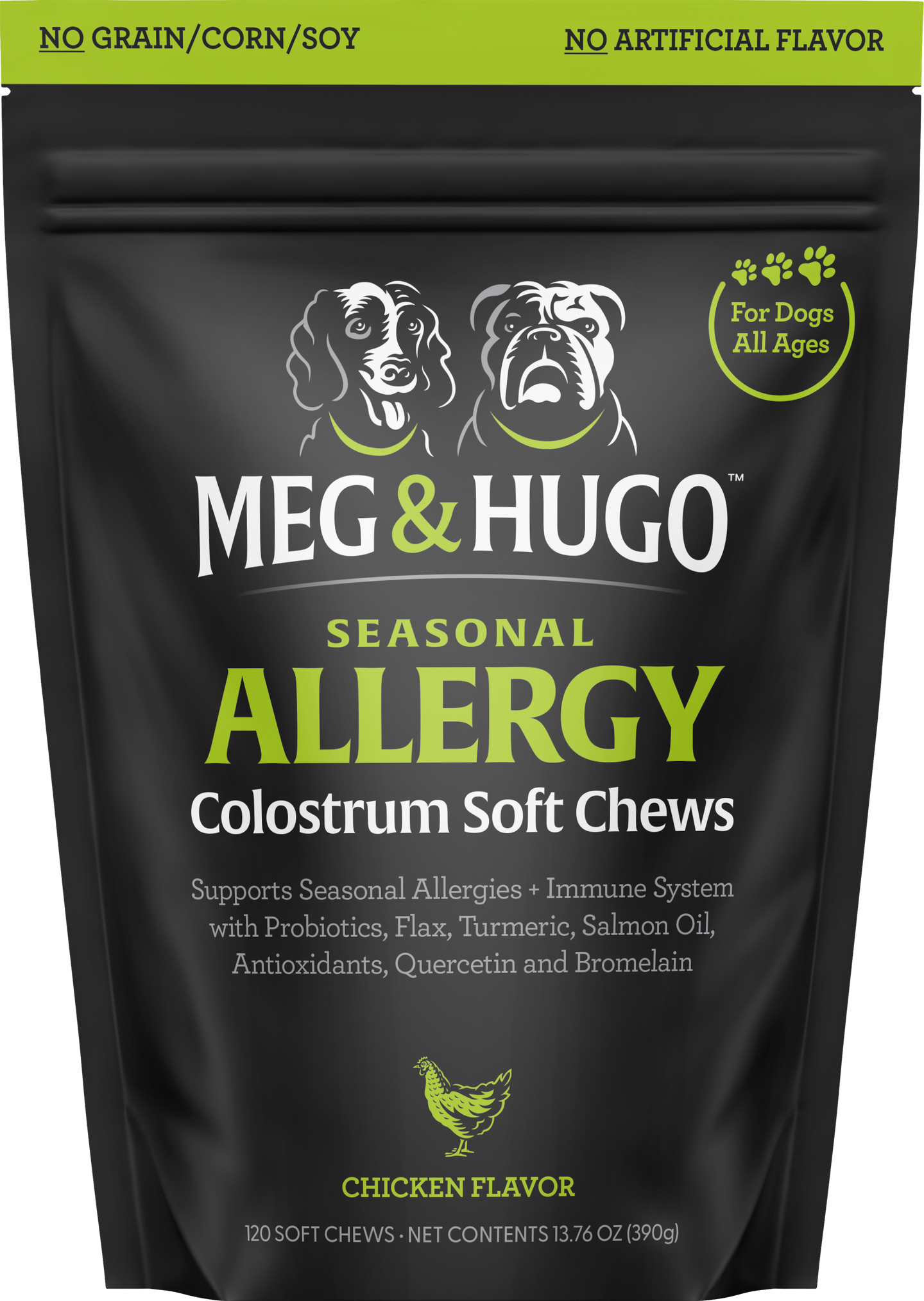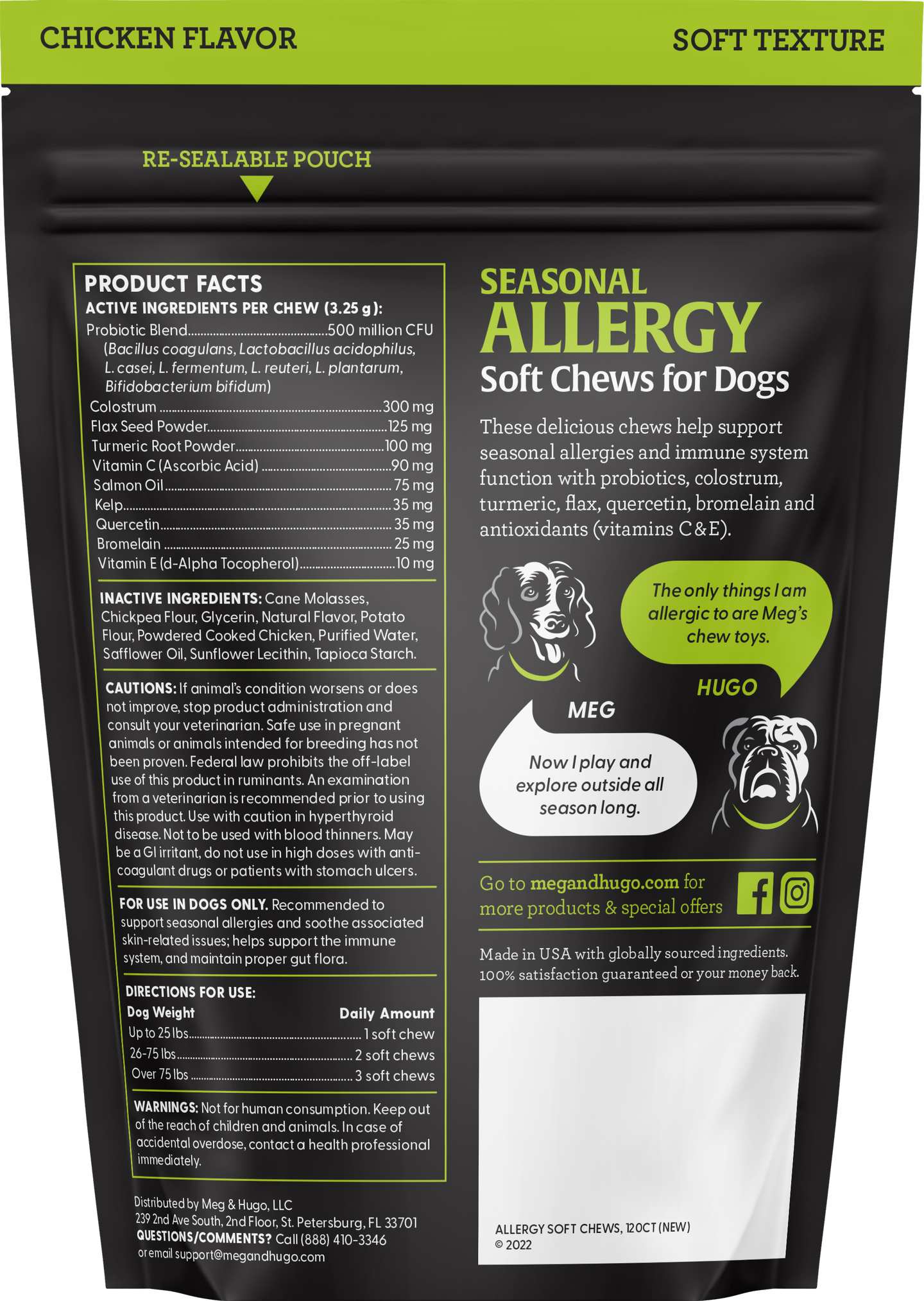 Seasonal Allergy Colostrum Soft Chews
Each bag of Meg & Hugo Seasonal Allergy Colostrum Soft Chews has 120 delicious, chicken-flavored soft chews made with the best quality ingredients. These chews help support seasonal allergies and immune system function with probiotics, colostrum, turmeric, flax, quercetin, bromelain, and antioxidants (vitamin C & E).
Active Ingredients: Probiotic Blend (500 Million CFU), Colostrum, Flax Seed Powder, Turmeric Root Powder, Vitamin C, Salmon Oil, Kelp, Quercetin, Bromelain, Vitamin E.

Inactive Ingredients: Cane Molasses, Chickpea Flour, Glycerin, Natural Flavor, Potato Flour, Powdered Cooked Chicken, Purified Water, Safflower Oil, Sunflower Lectin, Tapioca Starch.
Meg & Hugo Seasonal Allergy Colostrum Chews are created by dog owners with premium ingredients, whether they're still in their puppy years or if they're a senior dog.
Give your dog a chew any time of day, with or without a meal. Up to 25 lbs = 1 Soft Chew Daily 26-75 lbs = 2 Soft Chews Daily Over 75 lbs = 3 Soft Chews Daily
Free shipping on orders over $35.
Meg & Hugo Seasonal Allergy Colostrum Soft Chews
Potent formula to pack a punch
Higher potency of active ingredients than the leading brands
So delicious your dog will enjoy it time and time again